Rarely, do we come across a property that deserves it's own blog post.  This one is different.  As a 1+ acre lot in Sycamore Schools, 10172 Humphrey road has quite a bit going for it besides it's stature and stylish good looks.  Yes, it's a beautifully picturesque lot just yearning for a elegantly designed, Lucke Home on it.  But, here are just a few of the reasons we're excited for the Buyer who gets to call this property home someday…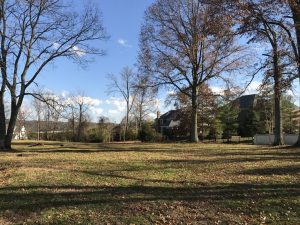 Sycamore Schools!

Recently ranked as the 28th public school system in entire state, the Sycamore School District is one of the most sought after in the area! Don't take our word for it though:

US News School Rankings

No Earnings Tax!

Located in Symmes Township, this property is ideally sandwiched in as perfect a taxing district as one can find.  Much of the Sycamore School District is in Montgomery and Blue Ash, which are high property tax and income tax locations.  

Privacy and Space! –

Name another place in Symmes Twp, Sycamore Schools that you can build and have over an acre of space! Not just an acre, but 1.21 acres and 121 feet of frontage.  If you haven't been looking long, trust us, that's HUGE for the area!  

Walking and Biking

! With sidewalks along Humphrey Rd, the world is your playground.  you can bike or walk to parks, the loveland bike trail, or just around the block!

Design and Build a Home with Ease!

If you're considering building a home, by now, I'm sure you've come across Lucke Homes on some level.  With one of the top reputations and a full design showroom, we'd challenge you to find a better home builder.  Their design, selection and building process make it as seamless and simple as it could ever be!  
So, if you're considering building, we'd heavily encourage you to stop by 10172 Humphrey Rd.  Upon setting foot on the lot, you'll see the appeal.  It's perfectly level, wide, picturesque and surrounded by value comps! What more could you ask for? 
You can see the full MLS listing here for even more info…. So, stop on by and tell us if you share our excitement about this property!