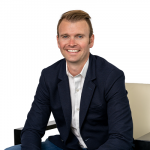 Bob Hines
New Construction Specialist
A little about me
Hello, My name is Bobby Hines. I run the Resale Division of Build Cincinnati. Yes, we sell traditional homes in addition to new homes! In fact, we've developed our unique sales tactics from our best practices in the new home industry.
Growing up in a family, which included both parents in the Real Estate business, brought me a unique understanding and interest of both Land Development and Real Estate. As a young child, I remember my Father, Bill, taking my brother and I to all of his new developments and job sites and putting us to work! Since then, I've grew with his companies to become integral to Hines Griffin Land Development. I began as on site Development Manager and was able to learn hands on the various phases and practices used in Land Development. Through this, I was able to learn the steps to plan, design, and construct a Development whether it is Residential or Commercial. I became Director of Land Development and worked with municipalities on the zoning and implementing of various communities, engineers on the planning and designing, contractors on bidding the projects as well as overseeing the construction of each development, all the way down to the final stages of working with Landscape Architects and Contractors to design and construct the entrances and landscaping. Through the years, I helped Develop both Residential and Commercial Developments which include:
TPC at River's Bend and Vista Pointe at River's Bend
The Village of SanMarGale
White Pillars
Grace Meadows
Winding Creek
The Shops at Grandin Rd
Fast Forward to 2010, when we created Build Cincinnati. That was the year we started brainstorming a real estate team firm that values each and every client by working hard for them every day! From the get go, our goal was to be the most painless, turnkey, and comprehensive listing and sales team for our Buyers and Sellers that did more than just put a sign in the yard and put the property into MLS. Everyday, we make a concerted effort to do whatever it takes to help our clients and be the hardest working team out there!
Growing up in Cincinnati, I have a love for Skyline Chili, Montgomery Inn, and the Bengals and Reds. Yeah, it's cliche, but true. I met my wife Pam in high school, while I attended Moeller and she attended Mount Notre Dame. We have been married for five years and have a dog named Peppermint and a cat named Monkey. We love travel and adventure. I am an avid car enthusiast and enjoy a good beer and watching college football and spending time with family and friends.