Empty Nester. Lifestyle Living. Moving Down. Right Sizing…What best describes what you and what you're looking for?
Like it or not, these are all just fancy marketing names for all you baby boomers looking for a new home to fit your new lifestyle. Whatever you or they call it, you're just ready to shed the home that you raised your kids in for something more your current style
So what's important to you in a new home? One misconception that we always hear from non empty-nesters (like their kids!) is often that this move is ONLY about one floor living so you can get around easier now or in the future. Don't get us wrong, we know this is a big part of it, but we know that's not the only driver! The fact is that you are looking for a location to capitalize on this new found freedom. We've helped dozens of empty nester buyers looking for a new home and most often, the number one drive in their search is location because they want to be surrounded by things to do. Restaurants, walking trails, shopping, etc. so they can take advantage of the time they used to spend on their kids. This might not be in every case, but we're seeing it more often than not!
Of course, in addition to location, we know that you'll be thinking about things like:
Function Living Spaces – One floor potentially or maybe a future elevator
No or Low Maintenance – Lock it and Leave it!
Close to your kids: Lets face it, we might need you guys more than ever!
NOW, HOW DO YOU FIND IT?
Even though you have the exact idea of what you might want, finding it is a different story!  The search can be difficult because of the lack of options and inventory. That's often why people come to us because of our less conventional ways to go about the search!
In fact, to make it a bit easier on you, we've outlined a few tips on how to go about your search:
EXISTING HOMES:
Most Buyers start off searching for Existing Homes because it's the path of least resistance. It would be ideal to find a ranch style home with one floor living, minimal steps and that's fixed up enough that you won't have to do much to it. However, you'll see that the inventory of homes like this is slim. Take Montgomery for example. Of the 51 single family home listings in Montgomery, only 7 are ranches, and of those 7, only 3 are existing homes.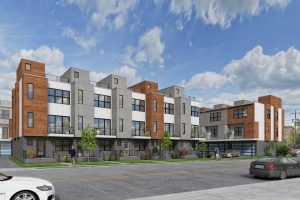 TOWNHOMES & CONDOS:
Condo living is fantastic! You can lock it and leave it since there's NO maintenance.  In areas like Montgomery, Blue Ash, Oakley, Hyde Park, there are quite a few new condo developments (and existing ones) to choose from. For instance, the Allora on Madison is an excellent example of a new community that has been a magnet for empty nester buyers. With low HOA fees, elevator options and located smack dab in the heart of Oakley, this development literally checks ALL boxes!
As you look as these options though, there's a few key items to consider:
HOA fees – These can range monthly from $100 to well over $600 so keep an eye on what they cost and what's included!
Functionality and size of your floor plan – If you're coming from a larger single family home think about the culture shock of going from 4000 ft to 2000 ft.
In addition to the Allora, here's a few links to some other options that are available now: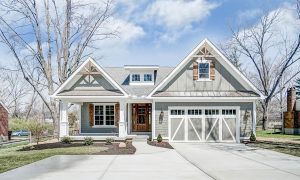 NEW CONSTRUCTION
We wouldn't be called Build Collective if we didn't mention at least a couple of new construction options! Take for example Orchard Trail in Montgomery. Designed for lifestyle living, this community caters to the empty nester crowd by designing ranch homes, an all inclusive HOA and maintenance fee and plenty of room for outdoor entertaining without the burden of taking care of more than you need.
Things to keep in mind:
Cost Per Square Foot – Ranches tend to be more expensive because all or most of the living is on the first floor!
Lot Width – This is the most important feature to consider if you're looking at lots!
Timing – Make sure you have adequate time to build, which can take anywhere from 6-10 months nowadays with the tight labor market
Here's a Few Options to Consider:
Whichever option you choose, try to think through the transition and location. It's also key to keeping an open mind. Sometimes the best options never cross your mind until they're right in front of you!
And, as you search, we're hear to help. Having a good agent on your side is pivotal as they can find ferret out options for you and make your purchase MUCH smoother.
Download Our Guide to Moving Down to help you as well!
Making the decision to buy or sell a home can be an overwhelming. The team at Build Collective, Coldwell Banker West Shell can help you understand the process and make sure you get the most for your home in the shortest amount of time. Contact us at 513.686.7676 to get your new home journey started!