12/27/16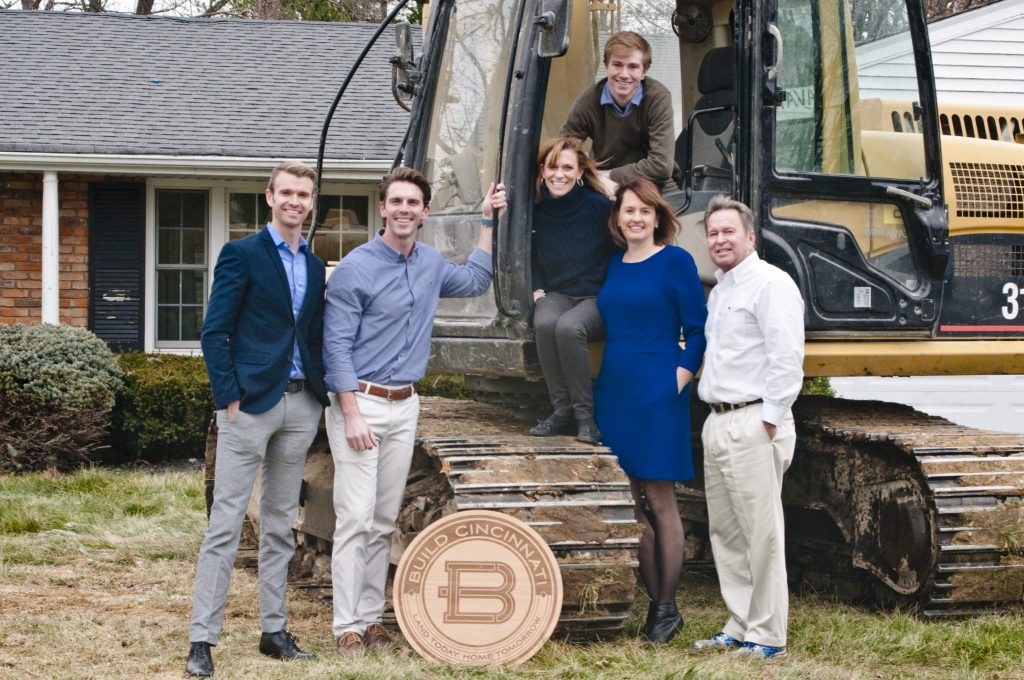 We think it's about time we introduce ourselves, or maybe we should say, reintroduce ourselves! We've added some new faces and new services to Build Cincinnati over the past 12 months so we thought we'd give you a quick update on how we've evolved to better help you, our friends and clients…
Up to now, you might personally know one of us or seen one our Build Cincinnati signs or listings (hopefully at least!)…Whatever the case, we want you to know that we're no longer just a New Construction firm.  Yes, we were the #1 New Construction Sales Group by the HBA in Cincinnati and Kentucky this past year (bragging, check), but we're pleased to officially announce that we're expanding to assist Buyers and Sellers of all shapes and sizes!
Our team has always been excited to assist resale Buyers and Sellers, but now, we're thrilled to share that our resale division is stronger than ever and out of the shadows! Stacy Rickert, Bob Hines & our B.C. team challenge you to find better realtors and advisors with more grit, knowledge, or innovation than our team.
So, as you consider to Buy or Sell, or have friends in the market, we would welcome the opportunity to be a part of their journey.  Our team specializes in ALL areas of residential buying and selling:
Home Buying – From $100,000 – $3,000,000 (No budget is too small or large!)
Home Selling – Our Listing Specialists have a marketing and sale strategy that can't be replicated.
Lot Purchase – Back to our roots! We challenge you to find a group that knows more about lots and land in the area!
New Construction – Our bread and butter! We have more new construction opportunities that you can imagine!
Commercial Sales – Specialized team members with extensive commercial land, development and sales expertise!
And to put some faces to names, below you can see our cheesy photos!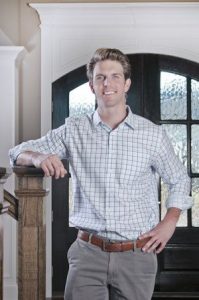 Mike Hines: Captain of the Ship
Back in 2010, Bill and Mike set out to design a real estate group that breaks the mold.  That's how Build Cincinnati was built and they continue to create their own standards.  As you'll see, Mike is often moving quickly, which allows him to cover quite a bit of ground. Just don't give him a cup of coffee or he might be bouncing off the walls!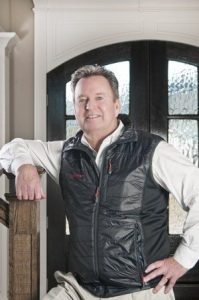 Bill Hines: The Land Man
The longest tenured of all the clan and co-founder, Bill is the patriarch.  He's been in the real estate and land development industry for over 40 years and makes things happen.  On any given day, he'll be out scouring the city for new opportunities for our clients. With his experience, there's no greater guide you can work with!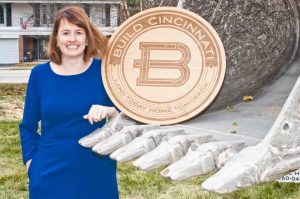 Stacy Rickert: The Buying and Listing Whisperer
As the newest addition, Stacy has brought a wealth of knowledge and humble pie to the Build Cincinnati Crew.  Recently transitioning from being one of the top OTR & City agents, she's now expanded to offer Buyers and Sellers a fleet of services from New Construction to Residential Resale! Her unruffled yet tenacious attitude is just how a real estate advisor should be designed.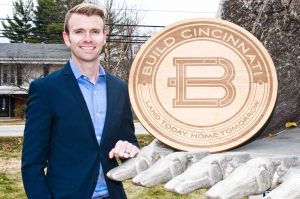 Bob Hines: Half-a-Million Dollar Listing Host
Bob has been lurking in the shadows for the past few years at Build Cincinnati.  Along with Stacy, he's taking the drivers seat helping our Buyers & Sellers to navigate the process. He's been working in residential real estate for over 10 years now and knows more than any of those agents you see on HGTV!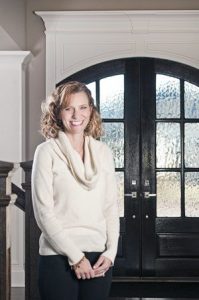 Becky Mannix: Chief of Stuff
Becky is the heart & soul of Build Cincinnati. She's been here since the beginning and knows everything there is to know about real estate marketing, operations and logistics. She has a hand in every deal that goes through and keeps the rest of the clan on the straight and narrows!
Drew Mannix: Millenium Consultant
Drew is here to keep us fresh.  He's forged our way into the social media and video space with style and innovation.  As our resident videographer, photographer and editor, you'll see his gifs and videos run wild all over the internet!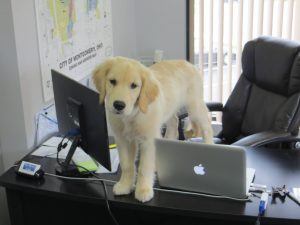 Nelli Donut: Build Cincinnati Mascot and Therapist
If you're lucky when you stop by our offices, you'll end up with a little parting gift: some of Nelli's hair on your pants.  Our resident slouch.  She's normally sleeping or goofing around.  Luckily, she's too lazy to read this so I don't think we'll offend her with this post!
For full biographies of each of us, visit the Meet the Team page!