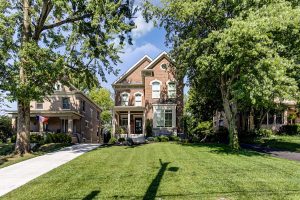 Did you realize that the Fall market is already here! It snuck up on us. It might not feel like it with these 90 degree days, but now that Labor Day has come and gone, we're in the heat of the Fall market. Literally.
Over the years, we've seen an incredibly strong market in September and October because of lack of inventory and increasing demand. This year is no different, but there are some trends in the market that you'll want to keep an eye on so you can see how they might effect your selling and buying plans.
To understand the market though, we first to explain how we view and track the local real estate market. We've all heard that real estate is all about location and that's never been more true. We like to use the term "Hyper Local". What does this mean? Well, each neighborhood has it's own ecosystem if you will. Demand and supply can be different from one neighbor or another…heck, from one street to another.  Monthly, our Build Cincinnati team reviews the sales, listings and trends for each area we focus to understand the health of that market. We even go as far as breaking each area up by price point.
An example would be looking at Montgomery and Hyde Park. Below, you'll find a quick breakdown of home sales and listings at different price points and their average days on market. By going hyper local, we can best advise our clients on how to position their homes or buying plans.
Less Than $400,000 – 10 Listings
$401,000 – $700,000 – 26 Listings (2 New Construction)
$700,000+ – 40 Listings (18 Resale or Completed Homes & 22 New Construction)
Hyde Park 
Less Than $400,000 – 28 Listings
$401,000 – $700,000 – 18 Listings
$700,000+ – 25 Listings
Most people are under the impression that each of these areas are Seller Markets, meaning the lack of inventory gives Seller's the edge. That might be true some cases, but in many, there is actually a growing amount of inventory. Before you worry though, 
Cincinnati in general only has 2.1 month absorption rate
. This means that if there were no new listings, all of the homes would be sold in 2.1 months (theor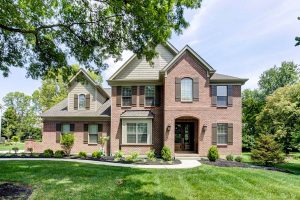 etically, of course). 
A balanced market in Cincinnati is 4.5-5 Months
, so we're still well below that.
Here's what this means to you:
For Sellers: 
the market is strong
! 
Home prices are up 7.4% across Ohio. However, Sellers and Agents need to be care not 
to become over confident in a home's ability to sell
 at any price
. When pricing your home to sell, we need to be ever vigilant in finding that sweet spot on pricing. The first two weeks after listing are the most important and you only have one chance to do it right. We always arm our clients with list price range and of course, a suggested list price. When reviewing the competition and sales, be sure that you're being objective.
For Buyers: Inventory is low in most cases, but there are great properties that come on the market (or we find through back channels) routinely! Our team is hungry to find new homes, lots and opportunities for our Buyers, but we all have to work harder than ever to find them. This means making yourself available as much as you can to see homes the moment they hit the market and being pre-approvaled!  We'll be sure to take care of you on this front!!
Building Buyers: Cost is going up so get it now before it gets even more expensive to build! Over the past 12 months, the cost to build has gone up 8-10%. That's purely the cost of materials and contractor work. Lumber, hardwood, labor, roofing, you name it! The longer you wait to build, the higher likelihood that the cost will go up even more. Land and lot opportunities are more difficult and more expensive to find too. If you've considered building, now might be the time to explore it a little more seriously.
With that, we'll leave you with an interesting statement that sums up what many are seeing out there and to calm any of those that are throwing the term bubble around…
"We're seeing the first indications that price appreciation may be slowing, but the underlying fundamental housing market conditions support a natural moderation of house prices rather than a sharp decline." -Mark Fleming Chief Economist at First American