Come See Us in Downtown Montgomery!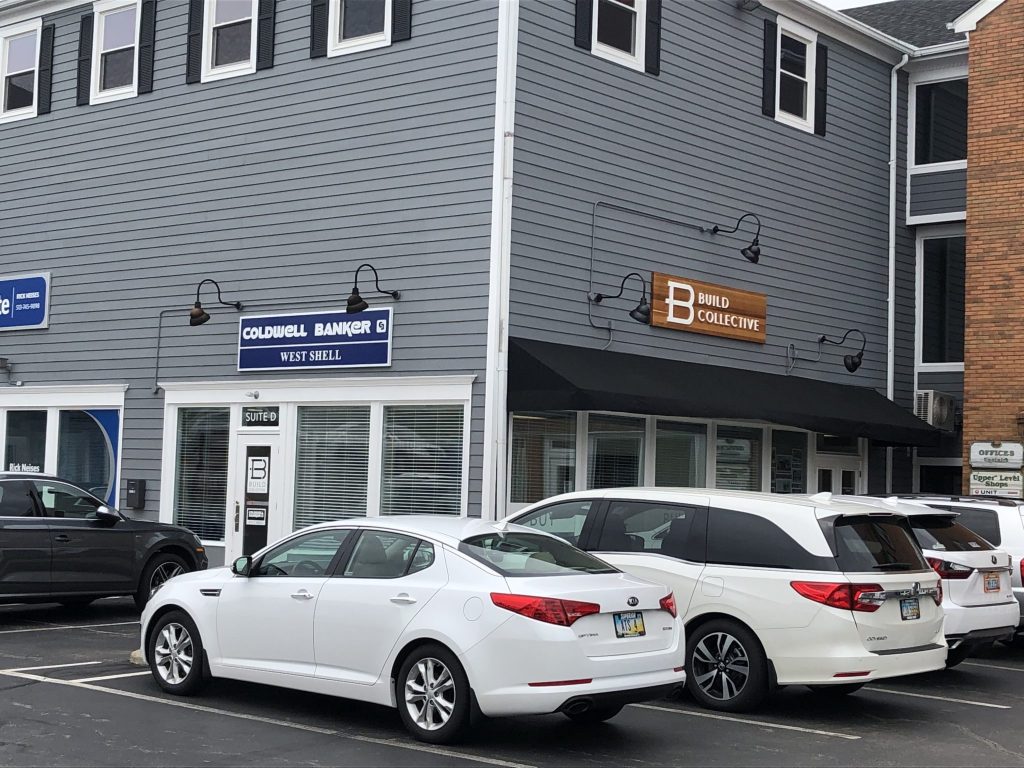 It was a bittersweet moment when we moved out of office suite at the Millennium Business Systems Building in Symmes Twp on a cold, winter day in January. It wasn't exactly the smoothest move with losing our original mover five minutes before starting (shout out to All My Sons Moving Company for saving the day!) and then Drew Mannix, our skilled videographer, slipped and fell off the delivery truck! But, we figured it out, wiped Drew off and settled ourselves into our new home at 9361 Montgomery Rd Suite D in the heart of Montgomery!
Moving into a new office is a lot like moving into a new home…it takes a while to get settled. Especially, since Millennium had become home for so many years. It was the place where Build Cincinnati grew from just being my Dad, Bill, and I to a team of many! We had fantastic neighbors, our friends at First Title, and incredible landlords, the copier and printer Mavens at Millennium Business Systems.
Now, with over a month under our belt in our brand new digs here at Montgomery Commons, we are now excited to call ourselves Montgomery residents. Being located smack dab in the heart of downtown Montgomery, we've already been enjoying the new neighborhood by eating at European Cafe and Napa Kitchen and grabbing a drink or three at Z Wine Gallery. Hopefully you'll see our sign next time you drive by on Montgomery Rd.
We'd love to see you! Take a look at us working hard in the office below! Or feel free to come see us or give us a call at 513.260.0424 !