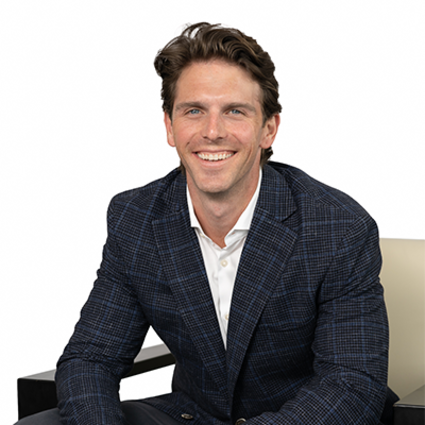 Michael Hines
Team Leader
A little about me
and why I love real estate
Hello! My Name is Mike Hines and I am Co-Founder and Lead Agent of Build Cincinnati. We are a boutique real estate firm specializing in making connections for our Buyers and Sellers! You might see that tagline quite a bit throughout our website because it's our philosophy. In today's real estate environment, it can be harder than ever to find the right house, lot or builder so we've created Build Cincinnati to do the hustling for you!
Our team works along side Buyers, Seller, Builders, Developers, and Real Estate Agents to help deliver the best living opportunities in the region. As you can probably tell from our name, we originally created Build Cincinnati to handle the ever changing new construction market in Cincinnati's top walkable communities, like Montgomery, Madeira, Indian Hill and Hyde Park. Our team would (and still does) hunt down the best building lots and infill developments to keep options available for our Buyers and Builders, making us the top infill development group in Cincinnati.
Since our start back in 2010, we've since expanded our scope to hunt down and sell traditional resale homes and condos for our friends, clients and colleagues. We've utilized our award winning marketing tactics from New Construction and adapted them to the resale market. Through innovation, constant change and all around hard work, we've developed a level of expertise that few agent groups in the nation can compete with. Having a group of 8 people allows us to focus on each fragment of the industry to deliver results day in and day out!
A little about me: I grew up in a family knee deep in the real estate industry, from land development to investing to real estate agency. Needless to say, I've been around homes and land all of my life. I officially joined the industry in 2006, after completing a degree in Urban and Regional Planning at Miami University. Shortly thereafter, I joined my father's development firm, Hines-Griffin Land Co. and assisted with the management and sales of River's Bend Golf Community, Vista Pointe, Grace Meadows and The Village of SanMarGale, to name a few.
In 2009, as the new construction industry struggled from the recession, I decided to returned to school to obtain an MBA from the University of Cincinnati. This proved to be one of most exciting parts of my life as it allowed me to move to Cape Town, South Africa to take a position with a Mobile Media company expanding down from Norway. Being an avid scuba diver and adventurer at heart, it was an special experience and little did I know that it would be the inspiration for what I do today.
Upon returning, revitalized and excited for the future, our team and I began designing what would later become Build Cincinnati of Coldwell Banker. Although the new construction industry had been devastated by the downturn in the market and continued to struggle, we knew there were still buyers that recognized the value in building a new home or just buying a great home in a great neighborhood!
Since then, the market has improved drastically! We've expanded to our scope to include most every market along the I-71 corridor. We've had the privilege to sell well over $100,000,000 in real estate in just the past couple of years and have some of the best clients on the planet. As the market continues to evolve and become evermore complex, we're hear to stay on top of the change, deliver results and always be advocates for our clients!
Awards:
New Home Sales Team of the Year 2016 & 2017
Most Listings in Cincinnati
Circle of Excellent 2013-2017
Rookie of the Year – Coldwell Banker West Shell 2011
Presidents Club
Top 1% of Agents with Coldwell Banker Global