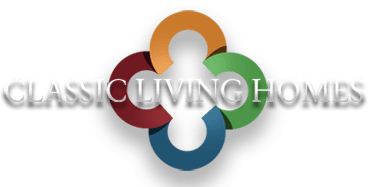 Classic Living Homes
www.classiclivinghomes.net
A true custom home builder in Cincinnati's finest new communities
Learn More About Classic Living Homes
Classic Living Homes are more than quality materials, built into a detailed plan and brought together by experienced professionals. We start there, and extend the process further to ensure that the custom home we build for you fits your lifestyle. Instead of coming home to someone else's idea of what your dream home should be, your involvement and inspirations make your Classic Living home truly a unique statement. The goal is a custom home that is right for you and your family.
We design, build, and service our customer's homes to exceed expectations. Timeless architectural integrity and attention to detail will come together in a residence worthy of your signature. From the initial vision, through design and construction, your experience will be enjoyable, participatory and gratifying.
A true custom home builder in our finest established communities
An option that is steadily growing in popularity with our home buyers is building new custom homes in some of Cincinnati's finest existing communities. As building lots become more limited in areas such as Montgomery, Indian Hill, Kenwood, Madeira, Mariemont and Hyde Park, we are always in search of oportunities to purchase old-stock homes for tear down and lots that make sense for new home construction. The benefits are many, for those looking to locate in a well-established community, but have a custom built home with today's latest amenities and technologies. Click hereto learn more about this excellent program.
Building In Cincinnati's Best Communities