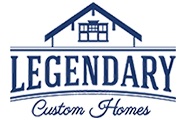 LEGENDARY CUSTOM HOMES
Legendary Custom Homes
Legendary Custom Homes is one of the top home builders in Cincinnati, Ohio. We specialize in major renovations, and thoughtfully tearing down outdated homes, and rebuilding high quality custom homes in the best neighborhoods in the city.
legendarycustomhomes.com
Legendary Custom Homes
A family owned local custom home builder, known for designing beautiful quality new homes in Cincinnati, OH. We built our first home in 1984, and it's still there.
We specialize in teardown – rebuilds in mature Cincinnati neighborhoods. This includes house renovations, new home builds and brand new houses in Montgomery, Blue Ash, Hyde Park, Madeira, Mariemont, Mt. Lookout, Terrace Park, Indian Hill, and Kenwood.
Our craftsman style homes feature high quality finishes, the optimal blend of classic looks and new styles, open floor plans, and architecture which compliments the aesthetics of the surrounding neighborhood.
Meet The President
Matthew Stanley is the current head of Legendary Custom Homes. Matt took over the family business after graduating from Ohio University and practicing his trade. Matt is respected as a local real estate expert, has been honored by Cincinnati Magazine, is a member of the Cincinnati Board of Realtors, and NAR. You'll find Matt one of the few down to earth, authentic home builders in America who retains his passion for true quality, the neighborhoods in which the company works (and where many of the team also live), and for genuinely helping local residents with their housing needs. When he isn't in the office, or out on the job-site you might find him at the local park or fishing with his two sons.
What We Do
We Buy Homes And Lots
We buy in-fill lots and old or damaged homes in Cincinnati. We pay cash for homes in Blue Ash, Madeira, and surrounding areas, and purchase them in as-is condition, with no Realtor fees involved. No matter why you are considering selling of the demolition of a house we can help. Complete the quick response form and get a No Obligation Instant Cash Offer for your house.
We Renovate
We expertly execute quality house renovations and gut remodels of homes in Cincinnati. We can assist in making over your existing property to make it more suitable to your current tastes and needs, or for preparing to sell it for the most possible.
We Rebuild
We take great care in tearing down a house and building a new one. Our custom craftsman homes are highly respected for their quality and design. Just as importantly; Legendary Custom Homes is loved by clients, neighbors, and the community for the consideration and thought put into the process. We respect the neighbors, work to preserve and improve the community, and replace outdated properties with new build homes that look great, match the aesthetics of the area, enhance quality of life, and last.
We Sell Brand New Homes
In Cincinnati
We have a selection of brand new construction homes in Cincinnati. Select from existing model homes, or work with us to build on your land, or design your dream home from the ground up.
We're Here To Help
Whether you are considering selling or demolishing and rebuilding your home, or are searching for a new home in Cincinnati we are here to help.