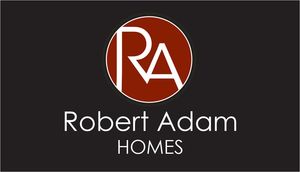 Robert Adam Homes
Adam Rhein is owner and president of Robert Adam Homes, a hands-on, on-site daily, custom home builder that focuses on the construction of 3 to 4 homes per year. Robert Adam Homes has been in business since 2010, but Adam has an extensive background in custom home building:
5 Years Experience as Superintendent/ Construction Manager for St. Lawrence Homes in Charlotte, North Carolina.
2 years as Superintendent/Construction Manager in several Premier Neighborhoods in Hamilton, Butler and Warren Counties.
Son of Robert C. Rhein, one of the region's most distinguished residential developers of upscale lifestyle communities such as Heritage Club, Four Bridges, Long Cove, Carmelle, and Reserves of Carmelle.
COO of YUMA Property Maintenance Company
Extensive internships with grading contractors, surveying companies and land development companies.
Home Builders Association Member
With our focus on building premier residences in the Greater Cincinnati area, we understand that once we gain the trust and respect of a client, the relationship grows stronger. Fortunately, our relationships tend to go far beyond the completion of the project. Nothing is more gratifying than the recommendation of a client.
Deeply Rooted In Cincinnati
Cincinnati Country Day Graduate, 2000
Graduate of the University of Cincinnati – Finance Major and Real Estate Minor
Native of Indian Hill, Ohio
Currently resides in Loveland, Ohio with his Wife, Robyn and Daughter, Lanyn
Client Testimonials
Thank you again for all your effort and support. Nothing was ever too much trouble and your responsiveness was a clear factor in managing stress levels! To say we're pleased would be an understatement!
– The Medlands.
The experience was outstanding! Adam and his team treated us with respect and understanding every step of the way. All of our questions and concerns were addressed immediately. It was truly a great experience!
– The Everetts
The home build quality and together with the selection of materials is far superior to other homes we have seen. Adam and Robyn paid a lot of attention to details both inside and outside.
– The Agarwals