8 THINGS YOU CAN DO NOW TO PREP YOUR HOME TO SELL
Thinking of listing your home in the coming weeks or months? With so many of us spending far more time at home than usual right now, and actually looking for projects to keep up busy, it's a great time to do a few things around the house that will really make a difference when you put your home on the market.
Here are eight things you can do right now to get your home ready to sell:
1. FOCUS ON CURB APPEAL
What's the first thing someone notices about your home? Of course, it's the exterior. Picking up garbage, doing a little pressure washing and making sure your gutters are clear can all add to that first impression of your home. Also, don't forget about landscaping. Pulling weeds, planting a few flowers or even adding a fresh layer of mulch, can go a long way in upping your curb appeal.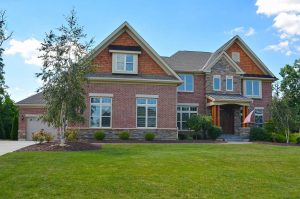 2. DECLUTTER & PURGE
We all know how easily things can accumulate, but now is a great time to get rid of the clutter and unwanted items. Too many decorative pieces or even extra furniture in a room can make it feel small and crowded and that can make a buyer feel uncomfortable. You want a potential buyer to be able to envision themselves living in your home so do them and yourself a favor now by getting rid of the excess.
3. CONSIDER INTERIOR PAINT
Take this time to take a good look at your walls. Do you need to switch to a more neutral color? If you've updated some rooms, but still have that hot-pink bedroom or lime green kitchen, now is a great time to tone down that shade.
4. DIY MAINTENANCE
If you find yourself with loose faucets or shower fixtures or areas that need caulking, go ahead and make those repairs, if you are able. These are small things we can let slide in our day-to-day lives, but they almost always come up on an inspection report. You can take care of those issues now and save yourself a headache in the future.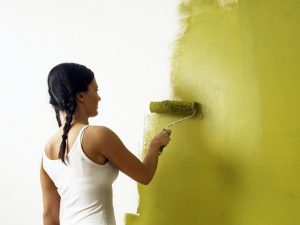 5. ORGANIZE WARRANTIES & DOCUMENTS
Again, you can save yourself some time by getting all of these in order now because the new buyers will want them. Also, you don't want to overlook something that could add value, like a transferable warranty
6. GIVE YOURSELF A SHOWING
Pretend you're the buyer and take a tour of your home. Make sure to take notes on things that stick out to you or areas that need improvement.
7. CREATE A LIST OF IMPROVEMENTS & FAVORITE FEATURES
Remember the exterior lighting you added last year or the new sprinkler system? How about the open kitchen that you've enjoyed so much? Pointing out the enhancements and things that you've loved about the home can help the potential new buyers see that value as well
8. CLEAN!
Nothing feels better than a nice, fresh and shiny house. It instantly makes people comfortable and they will feel your house has been cared for and loved. So now that you have the extra time, make it sparkle!  Clean cabinets, baseboards, doors, and even the floors of closets.  We promise, everything you do now will be noticed!  And last but not least,  make it smell nice… because clean sells!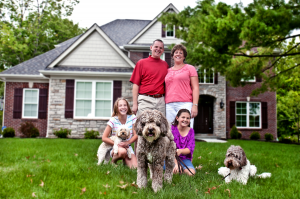 BOTTOM LINE:
If you're ready to sell soon, take advantage of the extra time at home to prepare your home for the market.  Buyers will notice the effort and your house be the "new listing" getting everyone's attention!
Making the decision to sell your home can be an overwhelming. Brandi Schildmeyer, at Build Collective, Coldwell Banker West Shell can help you understand the process and make sure you get the most for your home in the shortest amount of time. 
CONTACT BRANDI FOR MORE HOME SELLER TIPS!