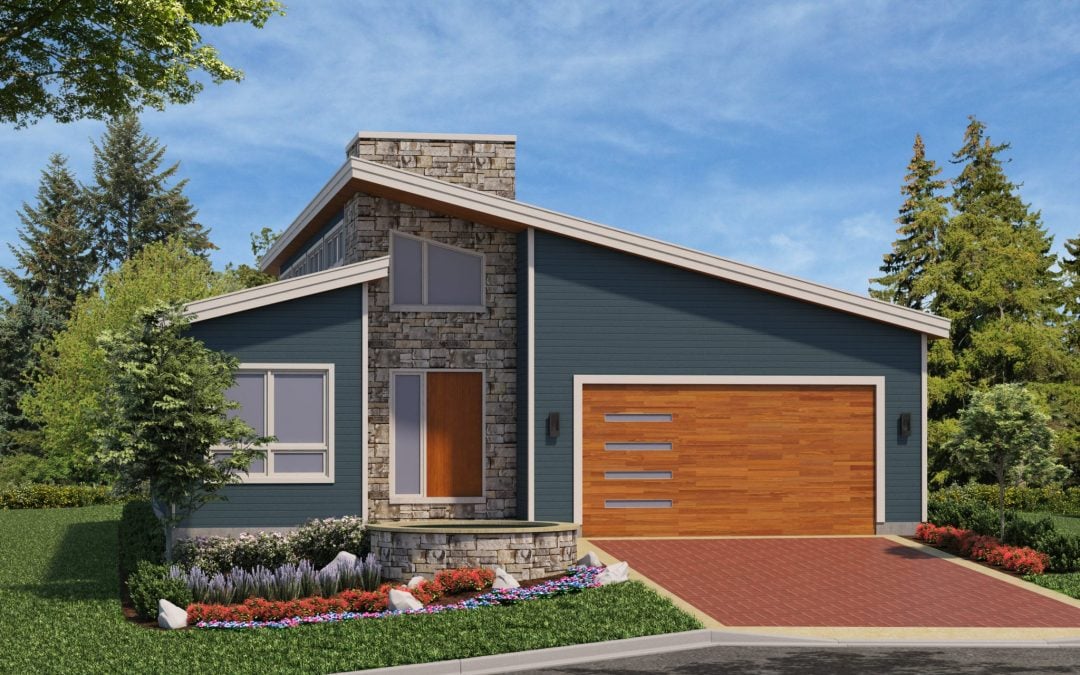 Something special can happen when a builder has enough passion for design that they find inspiration when they're not looking. This is the case for Graeme Daley of Daley Design + Build. Recently, he began designing a new lifestyle home that is inspired by Mid Century Modern living.
If you don't know Graeme, he is the president and owner of Daley Design + Build, hence the name of course. The company is relatively new, but he's not new to building game! He's been involved in real estate, specifically design and building for the better part of a decade. Recently, he set out on his own with a company that focuses on what he feels like has been missing in custom home: Thoughtful Design.
Fast forward to Fall 2018. Graeme has spent the 1st half of this year working with his architects to design new plans that are truly inspired. They're as much about as the look and feel as they are function. His most recent market home design is a take on the much loved Mid Century Modern. He's spent hours trying to perfect the roof pitches and window placements to be sure that Carl Strauss would be happy. When you walk through the home, you'll have angle ceilings with wide open spaces and light pouring in from the walls to ceilings.
This specific plan is meant to be built on a lot in Orchard Trail, which is a lifestyle community just off Montgomery Rd near Weller. It's designed to complement the existing craftsman style homes that have been built by using compatible materials, roof heights and presentations. We're particularly excited to watch this home take shape and see Graeme carefully revive one of the past few centuries most cherished home designs.
Take a look at the Orchard Trail Web Page and let us know if you'd like to talk with Graeme about designing an incredible home in Orchard Trail or any of his other areas (Madeira, Montgomery or Indian Hill)!