October 27, 2016
Pop Quiz: How much do you think it costs to teardown a 2000 Sq Ft ranch home in Montgomery?
$1,000 to $5,000

$8,000 to $10,000

$15,000 to $20,0000

$20,000 to $35,000
If you picked B, nice work!  Many people are under the impression that tearing down a home is much more expensive than it really is.  In reality, the majority of time and cost lies in the removal of the debris (house materials).  The trucking and dump fees are quite expensive and depend on the location.  
And, many are shocked just how quickly a house can come down.  A skilled demolition contractor could take down a home in as little as 20 minutes to an hour.  From there, they spend a few days loading up the brick, wood, concrete and other debris into trucks that head off to the dump.  The equipment, fuel, trucking time, and dump fees are the driving force behind how long a teardown might take and how much the contractor might charge.  Just a few of the contractors that our builders have used in the past here in Cincinnati are Evans, McVey and Ohio Demolition.  
Now, before you start to wonder about recycling and waste, you'll be pleased to find out that our Builders and Contractors try to reuse as much of the materials and physically possible. In past Build Cincinnati teardowns, we've reused screen doors, fireplace mantles, cabinets, windows and even, plants! We're proponents of not being wasteful and try to respect the environment that gives us so many great sites to build on! Often times, we even reach out to Habitat for Humanity to see if there's anything that they can reuse.
What about the neighbors?  We'll, they have that covered too.  Most contractors hook up to a water source and spray the site as they're demo-ing the house.  This helps to keep the dust settled.  In fact, the backhoe operator is very cognizant of the neighbors homes from a safety and cleanliness perspective.   They're looking to make as little impact to them as possible.  After all, the goal is to bring down the home, but ultimately, build a new home that's a welcome addition to the community.
So, next time you drive by a house standing tall on the way to work and on the trip home, poof, it's gone; you can understand the details behind it.  And you can sleep better knowing that more often than not, the usable features might be part of another home now!
And if you'd like to see some real world examples of teardowns and their cost, we've put a little slide show together for you!
Upcoming Teardowns: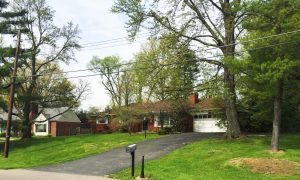 10365 Curt Lane – $14,000 (Montgomery)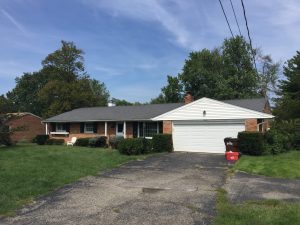 7870 Pfeiffer – $12,000 (Montgomery)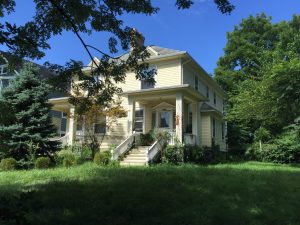 3641 Shaw – 16,000 (Hyde Park)