How many homes are on the market in Cincinnati? About 4,000.
In other words, not many. And housing inventory—that's what that's called—is falling fast. This time last year there were 15 percent more homes on the market than there are today.
Here's what that means if you're thinking about dipping into the housing market: The buying windows are smaller, the prices are rising, and more than any time in recent memory you should consider building one yourself.
As to that last part—the whole resale vs. new construction debate—we've got a few words of wisdom to get you started:
NEW BUILD!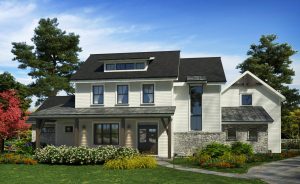 Upfront/long-term costs: Generally the cost to acquire a lot and build on it is higher than buying an existing home. The thing to keep in mind here is maintenance costs, which are reliably lower in new homes—at least in the time frames we're talking about (20-30 years).
Build it now: Rising interest rates are increasing the cost of homeownership, whether new build or resale. But new build prices are also sensitive to commodity prices—lumber, steel, roofing, etc. And commodity prices are rising too, meaning if you want to build new, you should do it soon.
Hot neighborhoods: The myth about new homes is you can't find lots in hot neighborhoods—Madeira, Hyde Park, Downtown, et al. But that's not true. Whether through subdivision or tear down, lots are available in these communities, and you can get ahold of them today.
Exactly yours: File this one under the category of "super obvious things," but when you build a new home, you get to make it exactly what you want. That includes the floor plan, materials, interior design… everything you can afford, you can have. It really will be the house of your dreams.
RESALE!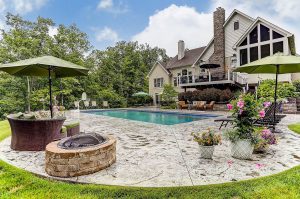 Character: Like a broken-in baseball glove, an existing home is aged and polished in all the right places. It has strange intricacies, lovable imperfections, and a certain way of getting better the more you get to know it. You don't get that with new build.
Maintenance costs: The thing people underestimate most about owning a home is the constant work it requires. Well, that work gets more expensive as a house ages. Yes, this is the downside of the whole "character" thing; it's all fun and games until you need a new boiler.
Walk-in ready: Build new and you could be waiting for more than a year to move in. Buy a home that's already built and, well, "here are the keys." All you need to do is arrange the furniture, and your life immediately gets simpler.
The market is about to heat up: Think it's difficult finding a house you love now? Wait until it really gets warm out—May and June. That's when home sales go into overdrive. It's also when things tend to go on and off the market in a matter of days, if not hours. So you should strike before the iron gets hot; that is, get looking now.
…and when you do decide to get looking, there's not a better team out there than our friends at Build Cincinnati. With them you get the best of both words—a diverse portfolio of resale homes in hot communities, and a better understanding of new construction than any other realtor group in the area.
—as featured in Cincinnati Refined (in partnership with Local 12 News).
Written by Brian Penlap: http://cincinnatirefined.com/arts-design/cincinnati-housing-market-build-cincinnati-coldwell-banker-west-shell-local-real-estate-team